WELCOME TO CANVAC TRUCKS…Canadian Vacuum Trucks & Equipment AND THANKS FOR VISITING OUR SITE.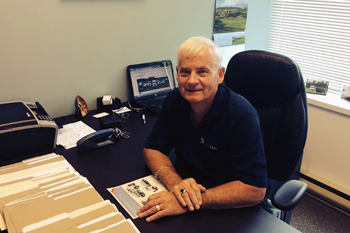 Once again, we welcome you to our web site. Thanks to our many loyal customers…our customer awareness has climbed even beyond our expectations. For our new visitors, let me briefly introduce Canadian Vacuum Trucks and Equipment (Canvac Trucks). Originally founded in 2009 as Sturgeon Tank and Equipment, we changed the name and completely rebranded to Canadian Vacuum Trucks and Equipment in 2014. We focus on selling mobile vacuum equipment, anywhere from a 300 USG little slide-in to a 10,000 USG 7 axle DOT code Stainless Steel dumping trailer and 5 axle Hi-CFM hydro excavators valued at well over $500K.
We listen to what our customers need, then match those needs to suppliers with inventory on the ground or capabilities to build in the required timeframe. We source from suppliers who build high quality equipment and stand behind that equipment. We receive dealer pricing further complemented by Canvac maintaining a low overhead, providing the capabilities to meet our financial requirements but yet offer our customers very good pricing.
We are on track to a record year based on sales activity and I predict a record Fiscal 2017 based on market conditions, the exchange ratio between the USD and CDN Dollar, oil pricing stabilization, and a demand that simply needs to be met for our growing customers to meet the needs of their customers.
It will be a "MAD DASH" from here until the end of calendar year 2016 and into 2017. Be sure to review the state of your equipment, your abilities to meet your customer's needs with your current equipment, and let's start talking about getting you the equipment you need early enough to positively impact your business next year.
Here we GROW again!!
Canvac is pleased to announce that we are now a proud partner with Fruitland Manufacturing located in Stoney Creek Ont.
We distribute the complete line of Fruitland truck and trailer mounted vacuum pumps and systems. Check out the new Eliminator Series. Call today for special pricing on parts or complete units.
Thanks again and call me anytime, even if to just chat and get our business relationship started.
Stan Jones
President
Canvac Trucks
Office Number 289-812-3982 • Cell 289-880-7888 • email
---
JUST ANNOUNCED!!!
CANVAC HAS JUST BEEN APPOINTED A DODGE FLEET BUYER!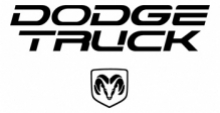 We can now buy Dodge trucks and drop ship them right into the US for build. This gives us bodies on Canadian Chassis with Canadian Warranty and as our volume increases we reach greater discounts that benefit ALL of us!
Call today for a free quote!
---