SLIDE-IN UNITS AVAILABLE & READY TO ROLL!
Multi Purpose Slide In Self Contained Vacuum System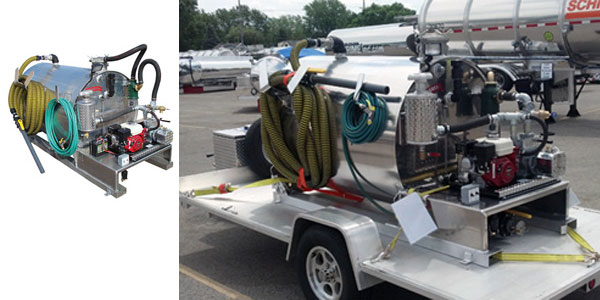 Low Profile unit for Tunnel Construction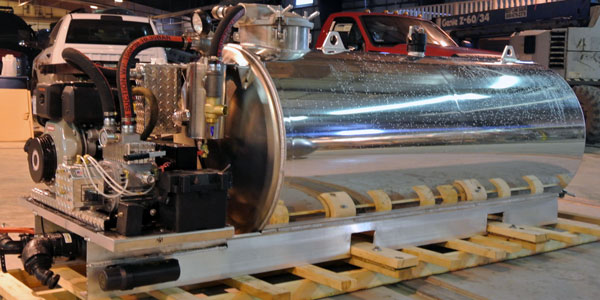 Mining - Unit Hydraulically Driven off Chassis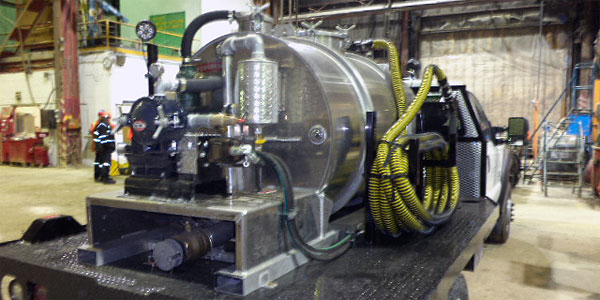 SLIDE-IN UNITS AVAILABLE AND READY TO ROLL!
• Many sizes
• Many configurations
• Many Options
• Many pump and engine options
• Shipped to your door
• Cleared through Customs
We have had great success with this product and it has quickly expanded it's usage to many applications far beyond the first intended septic application. The product performs VERY well with minimal performance issues. We can add diesel engines and spark arrestors as needed. Also higher CFM Vac pumps and many various sizes. The parts are readily available.
They are used in:
1) Special low profiles for vacuuming mud in tunnels
2) Mounted on small chassis and lowered into mines for septic
3) RV & Camping facilities for septic
4) Collection of broken concrete
5) Clean up on construction sites
6) Removal of water for various sites
7) Portable restroom sites
Call Stan Jones 289-880-7888 ANYTIME for details.