FINDING YOU THE VAC TRUCK YOU NEED WITH THE VALUE YOU DEMAND!
WHY BUY FROM CANVAC?
WE ARE CANADIAN we know Canada, coast to coast - our climate, conditions & needs.
FULL PRODUCT LINE right from the small slide-in to large Hydro Excavators and multiple axle trailers (all DOT code or non-code) depending on your carrying needs.
FULL MANAGEMENT of the order right from the order date, through the factory, transportation, Customs Clearance and Canadian Registration.
SHIPMENT TO YOUR LOCATION including transportation, Customs clearance and Canadian Registration.
AFTER SALES SUPPORT with the suppliers to ensure any warranty or service issues are dealt with, and resolved as quickly as possible, to get you back on the job.
GREAT PRICING due to our preferential pricing from suppliers.
EASY, RELAXED, NO PRESSURE ATMOSPHERE for discussing product specifications including chassis.
QUICK DELIVERY normally within 4 weeks on any product that is on the ground with our contacts.
TRAINING by supplier trainers, where necessary, who ensure your team knows how to run and maintain the equipment for continued performance and safety.
FINANCING we have several programs we offer.
Save 30+% on Canadian Trucks if you are in the US
Call Stan @ 289-880-7888 for more details • email
---
JUST ANNOUNCED!!!
CANVAC HAS JUST BEEN APPOINTED A DODGE FLEET BUYER!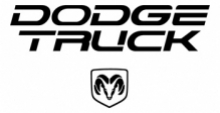 We can now buy Dodge trucks and drop ship them right into the US for build. This gives us bodies on Canadian Chassis with Canadian Warranty and as our volume increases we reach greater discounts that benefit ALL of us!
Call today for a free quote!
---