STAINLESS STEEL PRICED AS ALUMINUM!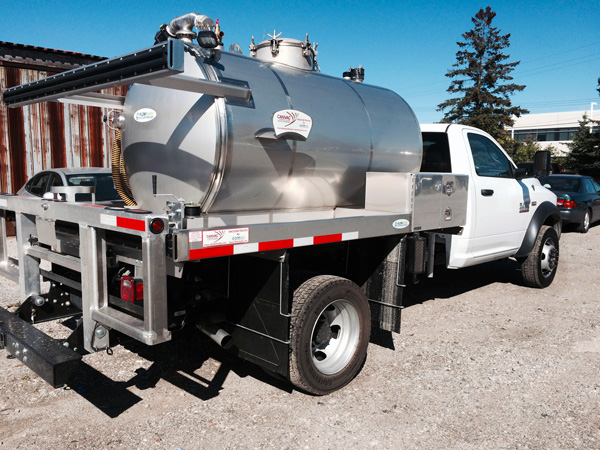 STAINLESS STEEL PRICED AS ALUMINUM!
Canvac now offers 2B polished finish stainless steel tanks in both Septic and Portable Restroom Toilet designs.
This product is PERFECT for our climate in Canada!!!
The very first unit, a 999 USG portable restroom unit arrived at the factory last week and was immediately purchased by a Canadian Customer. It was ordered and shipped in just 7 Days!!!
We can rig it with a full heat package, various vacuum and water pumps and mount on virtually any chassis of your choice.
We take care of all arrangements, trucking and customs and train at your shop.
Call today for more details about this exciting new product!
Call Stan Jones 289-880-7888 ANYTIME for details and pricing. Special pricing into the US due to the strength of the US Dollar.