Mill Creek Environmental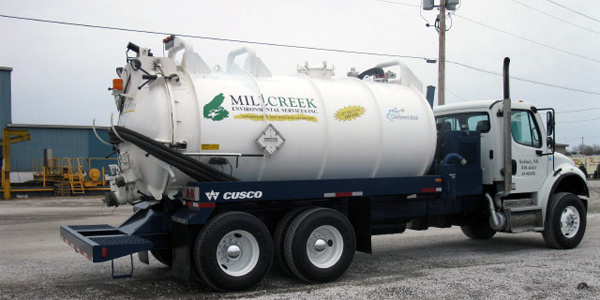 Many thanks for the kind words Doug. Your truck lettering looks great!
Mill Creek Environmental Truck
From: Doug Hill
Sent: April-04-11 5:59 PM
To: Stan Jones
Subject: Vacuum Truck
Hi Stan
I thought I would send you a note / photo of the vacuum truck we recently purchased from you. I had intended to paint / letter the truck right away, however work got in the way. This unit hasn't stopped since we brought it to Sydney.
I'd also like to take a moment to thank you for the great service you provided during the purchase of this unit. Who would think one could bring a truck from New Jersey to Sydney, NS with such ease.
Your professionalism, patience and experience in the vacuum truck business made this a breeze for me. You literally did all the work. The toughest part on my end was actually choosing a unit. I couldn't have purchased a unit locally so easily.
Also give our thanks to Jack Doheny Supplies for providing such a nice clean unit and ensuring it got to us in a timely manner. As mentioned, we've been working it every day, and have not had one problem or glitch with this truck.
They were a pleasure to deal with as well.
Anyway it was a true pleasure dealing with you, and meeting you. Should we be in the market once again you will certainly be my first phone call.
Keep up the good work!
Regards, Doug Hill
General Manager
Mill Creek Environmental
Services Inc.
Sydney, Nova Scotia